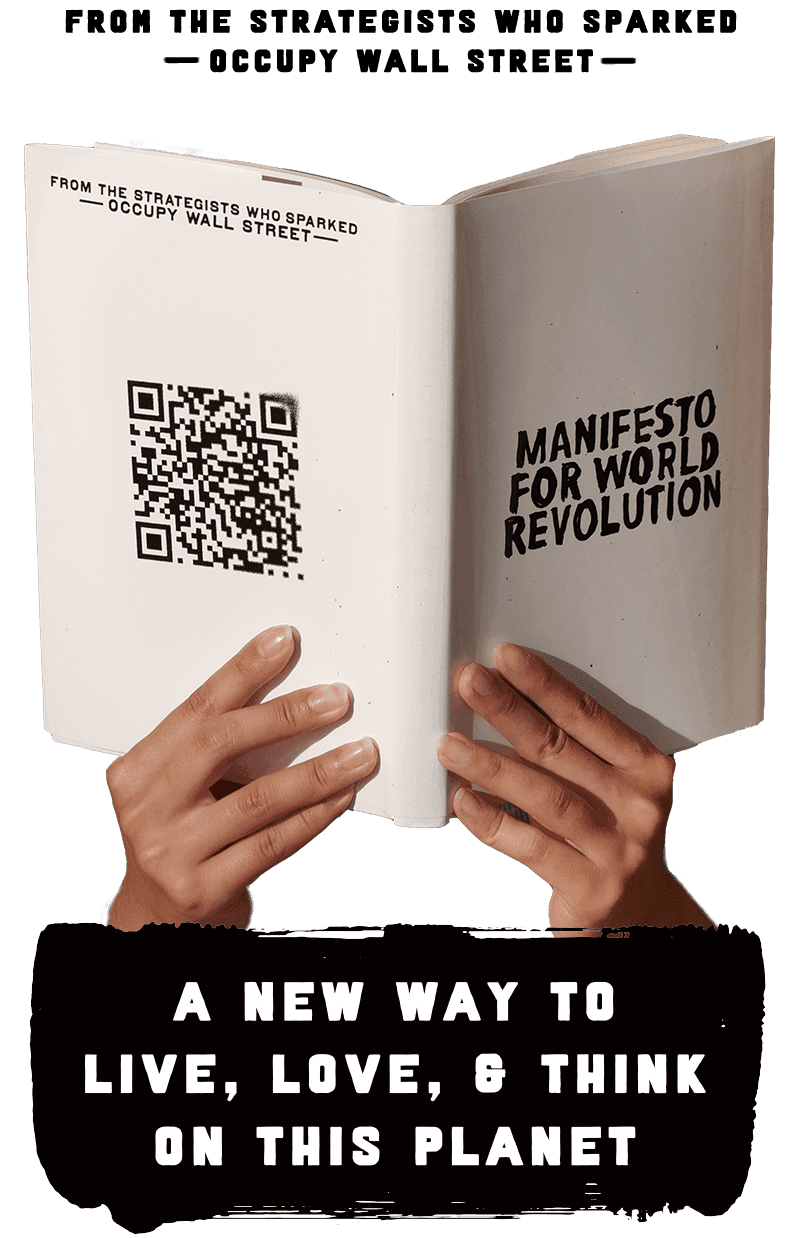 "Capitalism has paved the way to the Extinction of civilization. I am reading the World Revolution Manifesto, because I want to know what is going to happen next."
—Franco "Bifo" Berardi
"Analysis, inspiration and sexy 'oven-ready' campaigns in this latest fantastic offering from our friends at Adbusters."
—Dr Gail Bradbrook Co Founder Extinction Rebellion UK
From the minds behind the Occupy movement, and the author of the hit books Design Anarchy, Meme Wars and Culture Jam, now comes nothing less than the Manifesto for World Revolution. 
In his new book to ignite the left, Kalle Lasn outlines Adbusters' vision. The business as usual world will soon be gone. The world's mis-Leaders are hell-bent on collective destruction.

But now, with the most revolutionary tool ever invented in the palm of our hands, a mighty grassroots insurgency is assembling. We have a blueprint for a revolution on a whole new front. We-the-people, the global majority, belong to a third force —  borderless, leaderless — beyond Left and Right. 
The flocking signal — a radical set of ideas so fundamental, so systemic, so profound that they make a sane and sustainable future feel possible.  From metameme to metameme, Lasn asserts "revolution is a force that gives life meaning."
This book asks where do you want to go? 
We are the Third Force.
We have the codes.
Are you ready?

Discounts
Students get the hardcover book for $10, and the pdf for free, use code manifesto-student
Subscribers get it for 33% off, use code manifesto-subscriber
Third Forcers get it for 50% off, use code manifesto-third-force
Bulk Order?
Are you buying for a book store or want to place a bulk order? Send us an email at info@adbusters.org and we'll set you up with our bulk pricing.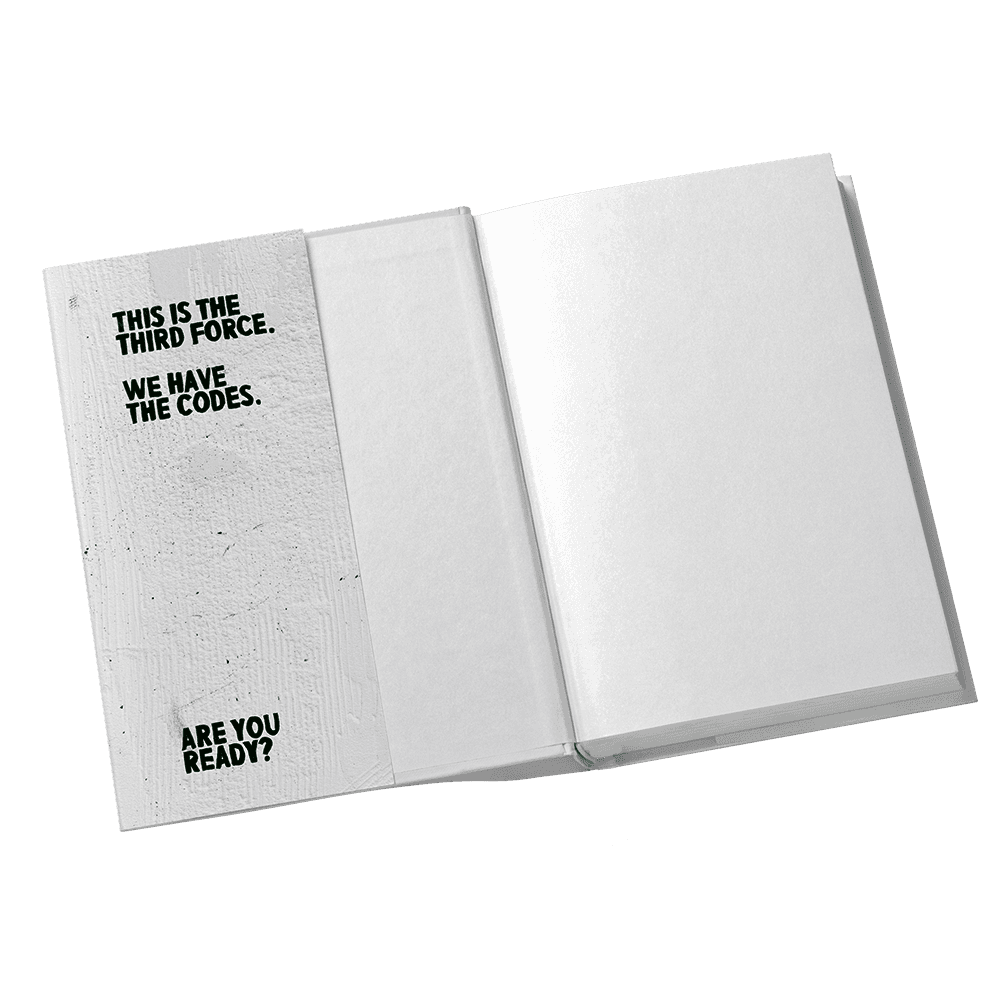 KALLE LASN with PEDRO INUOE and BRUCE GRIERSON
Shipping, Refund & Exchange Policy

Adbusters is a non-profit with limited resources. We are not responsible for goods lost or damaged during shipping. To ensure your order arrives, we highly recommend tractable shipping methods of overseas orders (outside of Canada), these services include: Xpresspost, Expedited Parcel, and Tracked Parcel. All orders will be shipped via Canada Post services and we do not offer alternative courier services at the moment.

Unworn Blackspot Unswooshers can be exchanged provided the customer bears the cost of shipping. We do not refund cancelled subscriptions. We appreciate your understanding. Email info@adbusters.org for more information.