FROM THE STRATEGISTS WHO SPARKED OCCUPY WALL STREET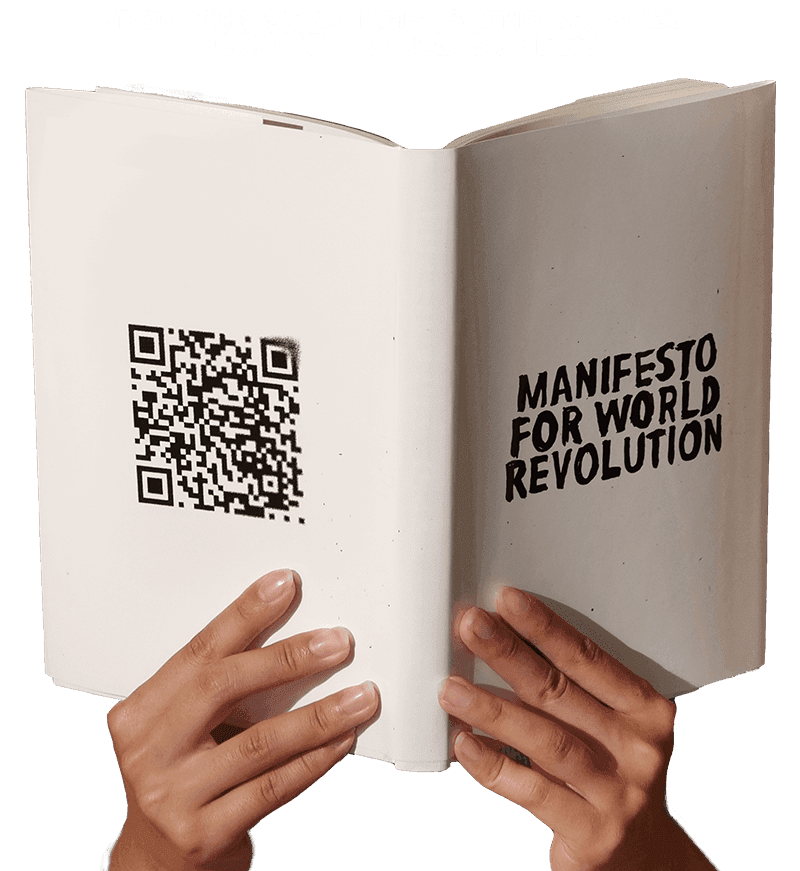 Democracy is under siege. The planet is burning, or flooding or __________. [insert your climate crisis of choice here]
We have to do more than adapt. Today is a good day to join the revolution!
Turn the page
See More

Discounts
Students get it for $5, the ePub & pdf for free, use code manifesto-student
Subscribers get it for 33% off, use code manifesto-subscriber
Third Forcers get it for 50% off, use code manifesto-third-force
Shipping, Refund & Exchange Policy

Adbusters is a non-profit with limited resources. We are not responsible for goods lost or damaged during shipping. To ensure your order arrives, we highly recommend tractable shipping methods of overseas orders (outside of Canada), these services include: Xpresspost, Expedited Parcel, and Tracked Parcel. All orders will be shipped via Canada Post services and we do not offer alternative courier services at the moment.

Unworn Blackspot Unswooshers can be exchanged provided the customer bears the cost of shipping. We do not refund cancelled subscriptions. We appreciate your understanding. Email info@adbusters.org for more information.