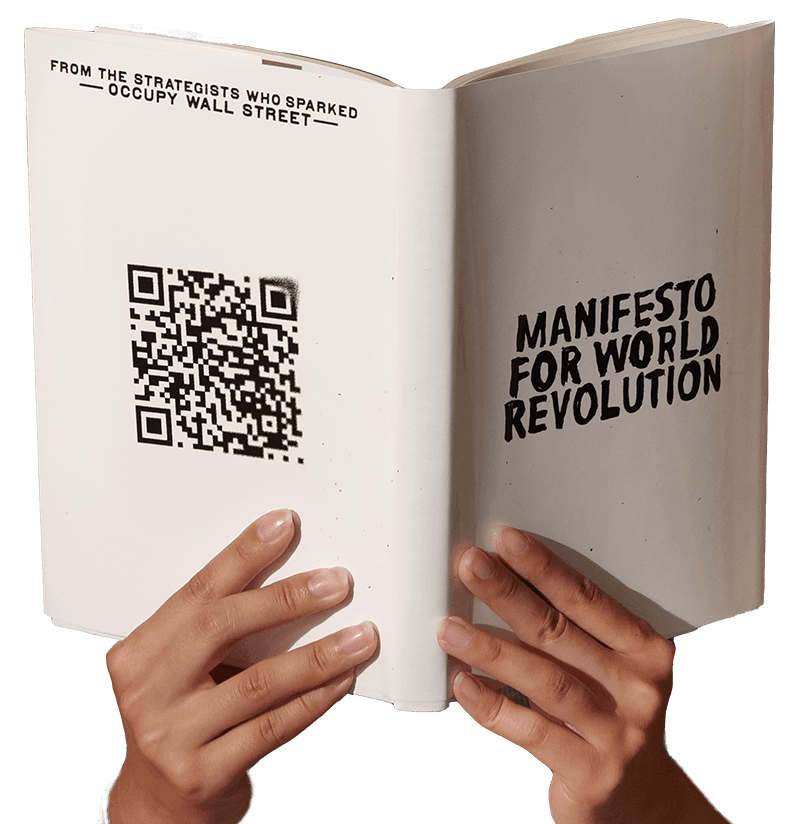 New ways to live, love, and play on this planet
The planet is on fire, democracy under siege, and even many hard-bitten optimists believe we are spiralling towards a new dark age.
Is there a way out of our existential crisis?
From the strategists who sparked Occupy Wall Street comes an enthralling field guide to a new world order.
With the most revolutionary tool ever invented in the palms of our hands, a mighty grassroots insurgency - borderless, leaderless, beyond Left and Right - is coming together in a last-ditch We-the-People stand.
The flocking signal is a radical set of ideas so fundamental, so systemic, so profound that a sane and sustainable future is unthinkable without them.
This is the Third Force.
We have the codes.
Are you ready?
Get Adbusters Issue 170 Free with the
Hardcover Edition (Until Oct 12th)
(issue 170 ships late November, hardcover ships now)
Want to talk to a real human?
Order by phone at: (604) 736-9401

Discounts
Students get it for $5, the ePub & pdf for free, use code manifesto-student
Subscribers get it for 33% off, use code manifesto-subscriber
Third Forcers get it for 50% off, use code manifesto-third-force
Bulk Order?
Are you buying for a book store or want to place a bulk order? Send us an email at info@adbusters.org and we'll set you up with our bulk pricing.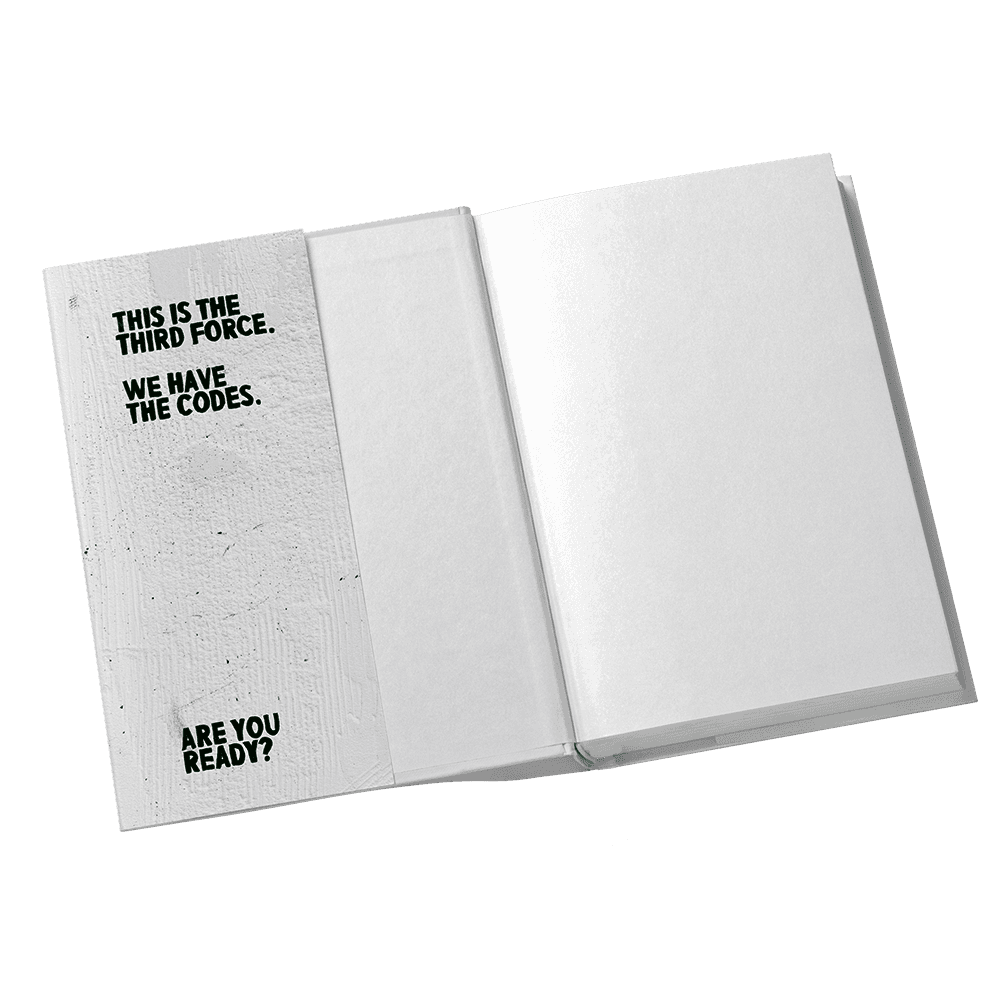 KALLE LASN with PEDRO INUOE and BRUCE GRIERSON
Shipping, Refund & Exchange Policy

Adbusters is a non-profit with limited resources. We are not responsible for goods lost or damaged during shipping. To ensure your order arrives, we highly recommend tractable shipping methods of overseas orders (outside of Canada), these services include: Xpresspost, Expedited Parcel, and Tracked Parcel. All orders will be shipped via Canada Post services and we do not offer alternative courier services at the moment.

Unworn Blackspot Unswooshers can be exchanged provided the customer bears the cost of shipping. We do not refund cancelled subscriptions. We appreciate your understanding. Email info@adbusters.org for more information.