AD CAMPAIGN WAR CHEST FUNDRAISER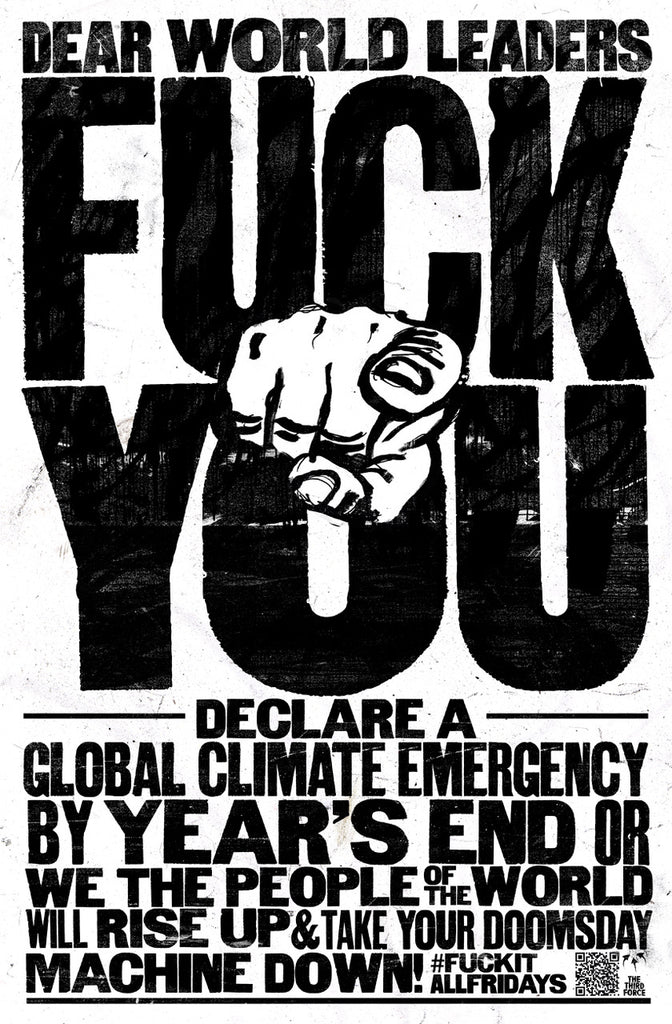 The planet is burning and the elites are too caught up in their corporate interests to face our impeding climate collapse. 

But we're not going to let them get away with it. We're not going to sit back and watch them delay until there is nothing left to save.

We're going to demand that they declare a Global Climate Emergency. We're going to spread this message across the world until they take action. We're going to use every means possible to make this poster go viral and reach the eyes and ears of the masses and the elites.

But we need your help.

We need you to donate to our ad campaign war chest in order to get this message heard. Our message will be front and center on the influential television networks and newspapers in the world, seen and read by millions of people, including the leaders and decision-makers who have the power to change things. This is the best way to amplify our voice and make an impact.

We need you to join us in this mission. We need you to help save our planet before it's too late.

Donate to our campaign now!
How the Funds Will be Used

Adbusters will use your donations to purchase ads in newspapers such as the New York Times and the Washington Post, as well as TV ads on major news networks. We may also purchase a variety of smaller ads with any remainder. No matter what your donations will help push our leaders to declare a global climate emergency.

Disclaimer

Contributions made to Adbusters fundraiser aren't deductible for federal income tax purposes as charitable contributions. Adbusters isn't a tax-exempt organization.